Oh wow! How tasty is this?! Mandarin oranges dipped in dark chocolate! Pure heaven!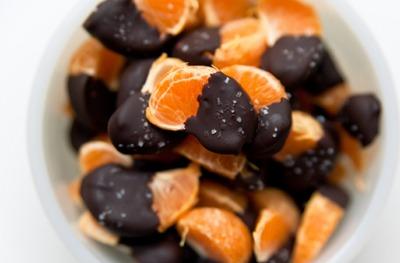 For a single serving, you will need:
First melt some semi-sweet or dark chocolate chips in a Double Boiler
. If you don't have a double boiler, you could use the microwave or even just a regular pan – but try not to burn the chocolate! Take a Mandarin Orange, peel it, split it into sections. Dip the sections in the chocolate. Place on a plate or piece of wax paper to harden. Sprinkle with a little sea salt if you'd like – with or without sea salt they're going to be delicious!
Try more healthy snack ideas with this cookbook, The Ultimate Healthy Snack List
.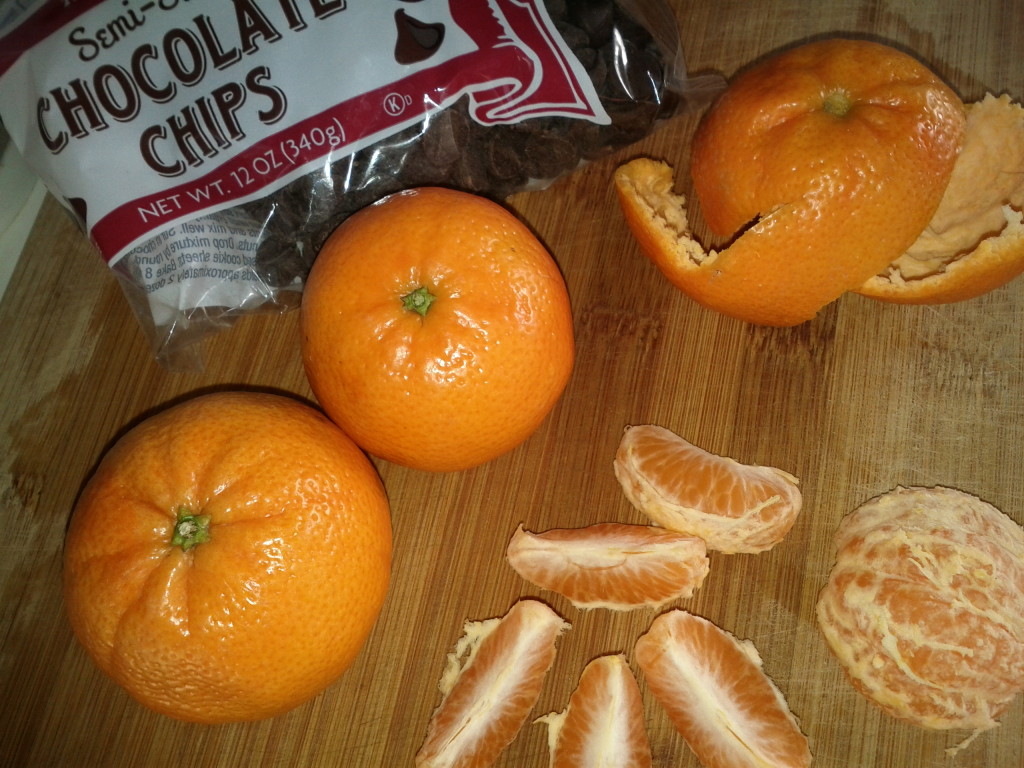 Et Voilà! A healthy treat! And I just have to point out that this is a great snack idea for anyone on the Flat Belly Diet as it has the MUFA you'll need – the dark chocolate. For the Flat Belly Diet you eat one MUFA (monounsaturated fatty acid – AKA healthy fats) with each meal: dark chocolate, oil, olives, avocados, nuts or seeds. You pick! Check out our Flat Belly Diet Coach app for the iPhone if you're interested. It's an easy to follow guide to the diet with trackers and recipes to help you along the way.
Let me know how you liked the mandarin dipped in chocolate recipe below in the comments.