This is the perfect recipe to accompany the 17 Day Diet (cycle two). If you are looking for a breakfast/snack for cycle one, check out our Egg Muffins. These oatmeal muffins are packed with fiber, whole grains, and protein. Eat them for a satisfying breakfast or as a pre-workout snack.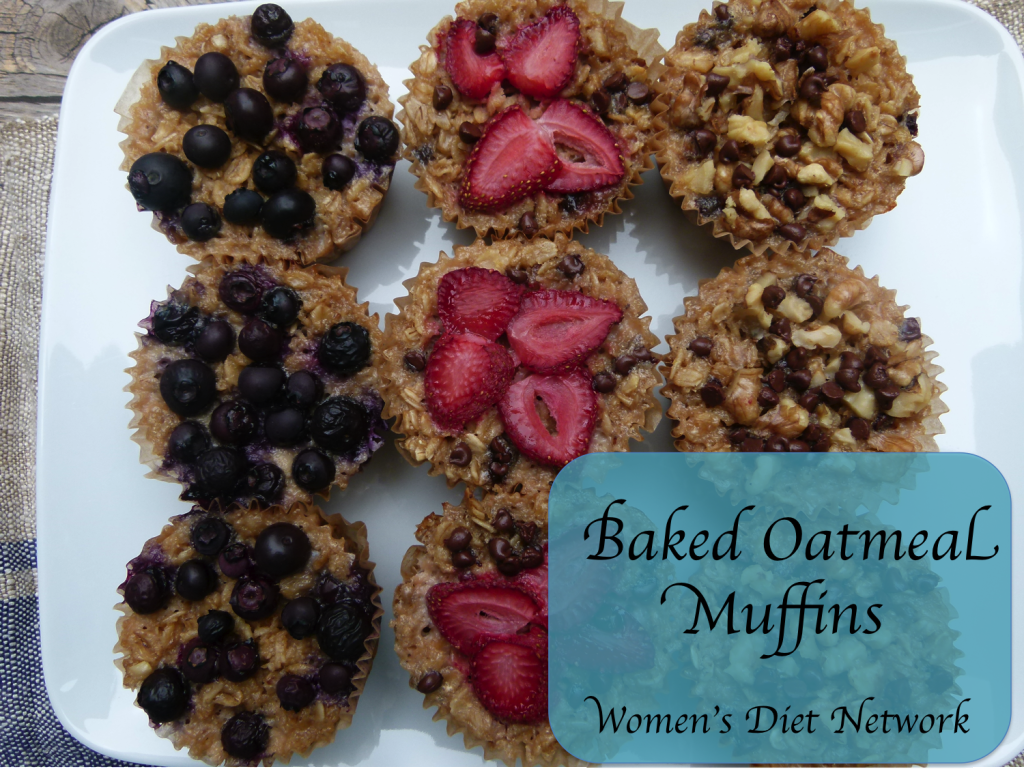 Ingredients:
1 teaspoon baking powder
1 teaspoon cinnamon
2 cups old-fashioned rolled oats
1/4 cup Agave sweetener
1 tablespoon stevia
1 1/4 cups water
1 large egg
1/2 cup egg white subsistute or 3 egg whites
1 ½ Tablespoons unrefined coconut oil, melted
2 teaspoons pure vanilla extract
Toppings: fresh berries, Maple Bananas, or apples
Instructions:
Preheat oven to 375 degrees and line a muffin tin with cupcake liners. Spray liners with coking spray to prevent any sticking.
Combine oats, cinnamon, stevia, and baking powder in a bowl and mix together.
In a separate bowl, whisk together Agave, egg, egg whites, water, coconut oil, and vanilla extract.
Mix the wet and dry ingredients together.
Using an ice cream scoop, scoop the mix into the muffin tins. **The ice cream scoop ensures that all your muffins will be the same size and cook evenly.
Sprinkle the desired topping over the cup and press the topping into the mixture slightly.
Bake for 20-25 minutes just until the edges turn golden brown and the cup no longer looks wet.
Remove from the oven and enjoy. **Store leftovers in the fridge for up to a week or in the freezer for 2 months (they wont last that long) and reheat in the microwave or toaster oven.
Photo Credit www.pamelasalzman.com